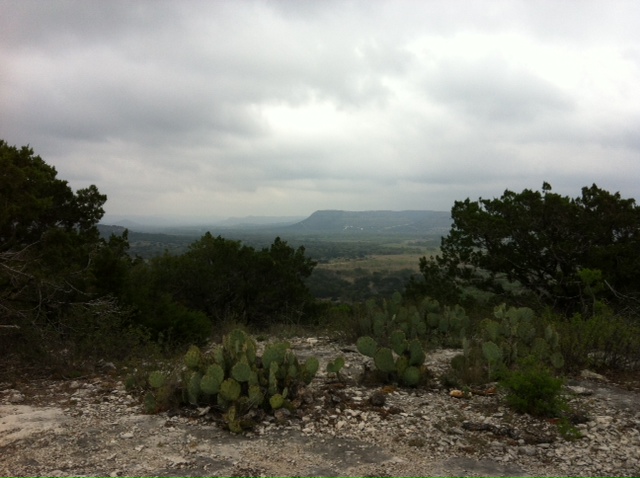 This morning as I was walking up and down the mountain,  I was listening first to Fred Price, Jr. teaching on praying in the Spirit, then listening to Atmosphere of Heaven by Keith Miller.   As I was listening, and praying along with "The Anointing of Power", I was thinking of God's Love flowing through me to touch other people, and I said, "I just want to be a pipe, LORD, a channel Your blessing flows through."   Then I saw in the Spirit an earthen vessel, a clay pot.  There was a golden river flowing into the open top of the clay pot. But on the side of the pot there were seven circular holes and the golden river was shooting out of each of the seven circular holes in the side of the vessel.  Do you know that the LORD has a sense of humor?  He told me, " This is a holy (holey) vessel."  I laughed out loud at the LORD's pun.
This is the Love of God, His Spirit, flowing into me and through me and out of me to touch you!  Don't you see it?  Look in the Spirit and you will see!   Now see yourself, another holy vessel with the Love of God, His Spirit, flowing into you, through you and out of you to touch others.  Now see your brothers and sisters in Jesus/Yahshua, each of them also a holy vessel, with the Love of God and His Spirit, flowing into them, through them and out of them to touch other people.  Then zoom out until you see the earth, with streams of golden glory coming down from heaven all over the globe, into His people, through His people and flowing out of His people to cover the whole earth with His Love and His glory!
Rev 4:5  And out of the throne proceeded lightnings and thunderings and voices: and there were seven lamps of fire burning before the throne, which are the seven Spirits of God.
Isa 11:2  And the spirit of the LORD shall rest upon him, the spirit of wisdom and understanding, the spirit of counsel and might, the spirit of knowledge and of the fear of the LORD;
Joh 7:38  He that believeth on me, as the scripture hath said, out of his belly shall flow rivers of living water.
2Co 4:7  But we have this treasure in earthen vessels, that the excellency of the power may be of God, and not of us.
HalleluYah!  He is SO GOOD!  Blessings to all who read this!