Yesterday morning I got up early to pray. I have a few prayers I have written posted here on this site. As I was praying "Paul's Four Prayers" I felt that God gave me a fresh revelation regarding
For this cause we also, since the day we heard it, do not cease to pray for you, and to desire that ye might be filled with the knowledge of his will in all wisdom and spiritual understanding; That ye might walk worthy of the Lord unto all pleasing, being fruitful in every good work, and increasing in the knowledge of God; Strengthened with all might, according to his glorious power, unto all patience and longsuffering with joyfulness; Giving thanks unto the Father, which hath made us meet to be partakers of the inheritance of the saints in light: Who hath delivered us from the power of darkness, and hath translated us into the kingdom of his dear Son: In whom we have redemption through his blood, even the forgiveness of sins: (Col 1:9-14)
so I said out loud what I felt God was showing me, "We live and move and breathe in the Kingdom of God's dear Son – we are not bound by the limitations of this physical world, but we are overcomers operating in the spirit realm."
It was so good I just had to share it with someone, so I called my friend Belinda and read her the passage in "Paul's Four Prayers" and shared what I felt that God had been revealing to me about this passage.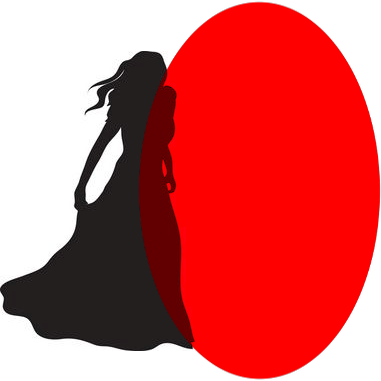 I told her that I imagine a large red circle in front of me as I am standing and praying this part – that the red circle represents the blood of Yahshua (Jesus), which gives us redemption and forgiveness of sins, and as I step through this imaginary red circle that I am being "translated into the Kingdom of His dear Son" where I live and move and have my being and am not bound by the limitations of this physical world.
I explained that I used to always hike around the ranch looking for caves, but one day as I was hiking and looking for caves while praying it hit me that caves are dark and dirty, so I said, "LORD, I don't want a cave, I want a portal!"
I knew I had found the portal God has provided for us – the blood of Yahshua (Jesus) is our portal! Through the power of His blood we are translated into the Kingdom of God's dear Son! Through the redemption and forgiveness of sins only made possible by the blood Yahshua shed on that cross 2000 years ago for us!
After I ended the call with Belinda, I finished praying some other written prayers then pulled up "The Book of Mysteries" by Jonathan Cahn, as I usually read it after my prayers. I nearly fell off my chair when I saw the name of my next daily portion – "The Portal". I knew that was confirmation from God that somehow we were on the right track. Of course, I had to call Belinda and tell her about that, too!
Then I was reminded of years ago when I was at a big camp out for the Feast of Tabernacles. I was sitting with Thurston McCutchen, Clay Mitchell and Eric Blanchard (the "three musketeers") having an interesting discussion about other dimensions. Eric is a scientist with a lot of electric/magnetic knowledge. Clay told us of a dream that he had, where it seemed like we were in the time of the tribulation and people were chasing us. He said that we had these circles and squares that we would throw on the wall or on the ground and then jump through them into another dimension and the people chasing us couldn't follow. He said we threw the circles on the wall and the squares were thrown on the ground. Eric was very surprised at Clay's dream and indicated that it was correct from a dimensional perspective.
There's only one way to have access to this portal – sincerely ask Yahshua (Jesus) to forgive you of your sins and save you. He has already paid the penalty for your sins, all you have to do is ask Him to forgive you. It's a simple thing to do, but it changes your life forever!
Here's hoping I see you on the other side of the portal!